Atlanta Horror Film Festival (Ticket link)
FilmQuest Provo, Utah (Ticket link)
When a suburban slacker has a reckless encounter with a mysterious woman, his life begins to unravel in horrific fashion. His friends and family believe he's losing his mind, but he's convinced something far more sinister is taking place.
Available everywhere on DVD and Digital HD September 24.
Pre-order Now: Amazon (DVD) - Walmart (DVD) - Best Buy (DVD) - Target (DVD)
FRANKIE MUNIZ AND DIRECTOR BRIAN HANSON FOX 7 AUSTIN INTERVIEW
RICHARD HANDLEY AND BRIAN HANSON FEATURED IN AN EPISODE OF @AFFONSTORY BY @AUSTINFILMFESTIVAL!
FRANKIE MUNIZ, CAST AND CREW TALK Q&A DURING THE AUSTIN FILM FESTIVAL PREMIERE OF THEIR FILM, THE BLACK STRING
Brian Hanson Director, Co-Writer
Brian is a writer/director who focuses on dark, thrilling and mind-bending stories. Having worked as a Hollywood bartender, Brian joined the US Army where he served in the 75th Ranger Regiment and deployed to Afghanistan several times. Earning an MFA in Film from Mount Saint Mary's, working as a PA on HBO show's Barry and Room 104, and volunteering with the non-profit organization Veterans in Media & Entertainment (VME) have contributed to Brian's appreciation for all aspects of film/tv production. Oh, and he loves the Detroit Red Wings.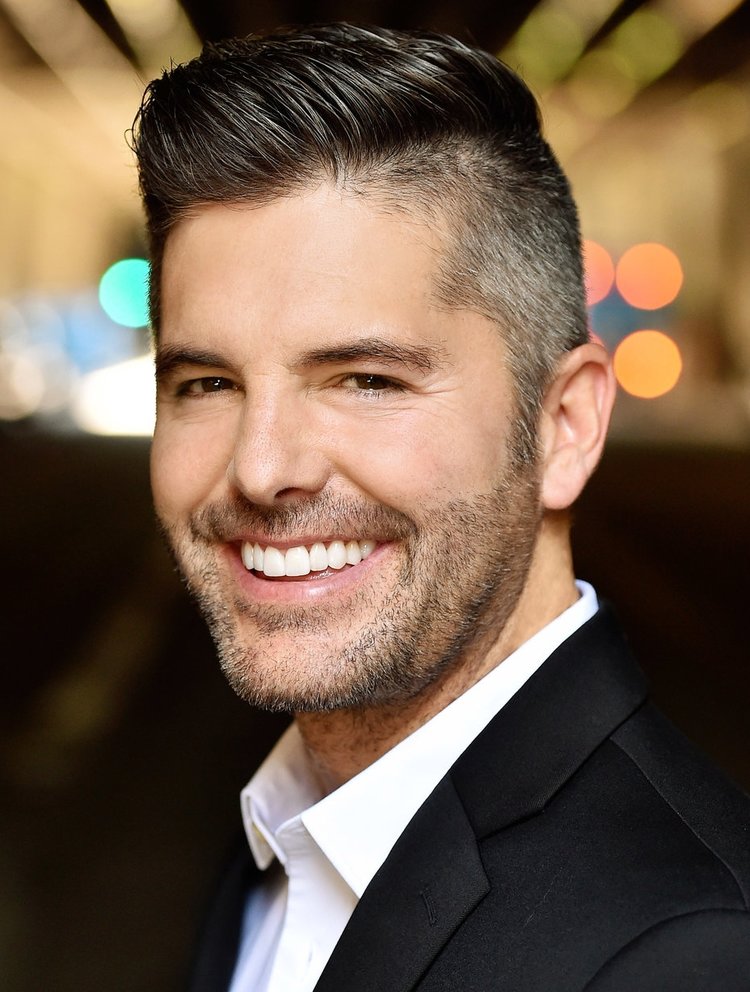 Richard Handley Producer, Co-writer, Actor
Rich is a writer/producer/actor and doctor of medicine. His medical career started when he served as a Lieutenant in the US Navy, but Rich's life-long passion for filmmaking could not be ignored which led him to earn an MFA in Film from Mount St. Mary's University and a Graduate Certificate in Producing from the UCLA School of Theater, Film, and Television, during which time he served as a development intern for producer, Kevin Misher. Rich writes stories that fuse his years of medical experience with compelling characters and themes of redemption and recovery. Rich finds inspiration in doctor turned director George Miller and doctor turned actor Ken Jeong. IMDB, Linkedin
Charles Bunce is a producer and Department Chair of the film program at Mount Saint Mary's University, Los Angeles, where he requires his students to watch the scariest movies possible. Charles grew up playing in punk rock bands and sneaking into any horror movie featuring a chainsaw. Charles is Avid Media Composer certified and a ProTools master who loves creating horror/sci-fi soundscapes like his favorite space thriller, Alien.
Kayli Fortun is a producer, professional equestrian and Harry Potter expert. Her passion for film inspired her to move from Washington to Los Angeles shortly after high school. In 2016, Kayli earned her MFA in Film & Television from Mount St. Mary's University. She has received numerous accolades from festivals around the world, including multiple "Best in Festival" and "Best Director" awards for her TV pilot FINDING FORTUNE, which she produced, directed, and co-wrote. Kayli is currently in development on three feature films. Kayli has two pet unicorns and is a wine connoisseur.